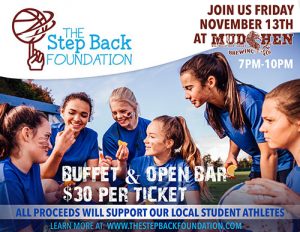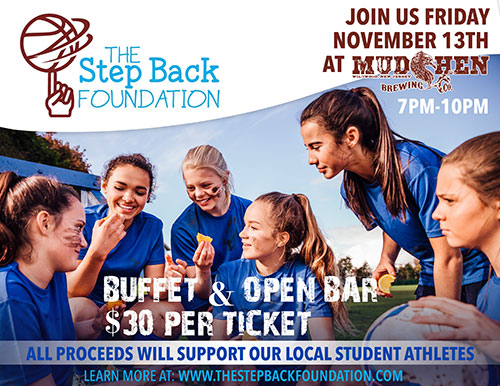 The Step Back Foundation promotes high school athletics, and is involved in the Wildwood community.
The Step Back Foundation was founded to motivate students to participate in community athletic programs. Every year several Mr. Bill Bolle scholarships are available to middle and high school students in Cape May County. The purpose of these scholarships is to offset the cost of sports equipment and other expenses.
Participating in sports creates an instant feeling of team spirit and lasting memories, but also teaches communication, problem solving, dealing with adversity, creates a strong work ethic, and most importantly how to be a good human being. The Step Back Foundation wants to ensure this experience is available for all students. The Step Back Foundation hosts several local sporting events annually and proceeds from all donations to the organization go towards scholarship funds and helping children in need financially in the Wildwood area.
MudHen Brewing Company hosted a buffet and open bar event to support our local student athletes. All proceeds from the event was donated to the Step Back Foundation.