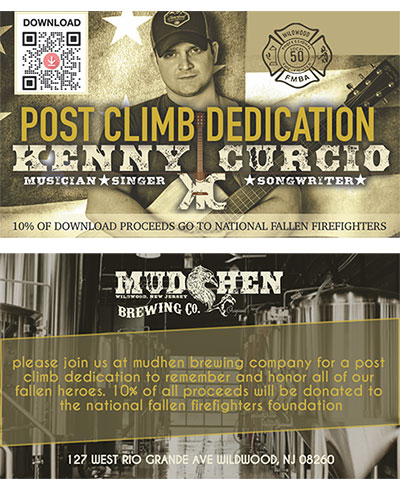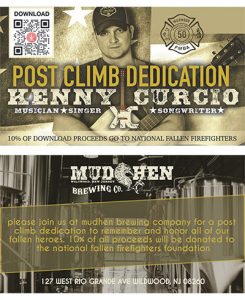 The Wildwood City Fire Department 9/11 Memorial Stair Climb is a way to honor and remember the FDNY, NYPD, Port Authority Police (PAPD) and EMS and who selflessly gave their lives so that others might live on 9-11-2001. 21+ participants were provided with a Beer Token and invited to redeem it for a
complimentary pint after the fundraiser.
We donated 10% of our proceeds on the 15th to the ,National Fallen Firefighters Association!
,Kenny Curcio provided entertainment outside on the patio from 12-3 pm and also be donated 10% of his proceeds from all downloads of his original song "American Soldiers" to ,Operation Gratitude!
It was a great day to remember and honor all of our fallen heroes!