by Peter Culos
May 20, 2021
Originally Published at: Jersey Bites
What's a MudHen? Back in the late-19th century, when steam locomotives were still somewhat of a novelty, they had nicknames. The "MudHen" squeaked and creaked along a sketchy rail line over the mud flats to bring the first visitors to the new shore resort town of Wildwood. I don't think there's a better way to pay homage to the old girl than to name a brewery after her!Wildwood regulars will probably know the Kona Surf Company, the Dogtooth Bar & Grill, and Poppi's Brick Oven Pizza & Kitchen. They might also know the Sciarra family. Owner-operator Brendan Sciarra is the second generation of this entrepreneurial family and the one who brought Wildwood its first brewery. He also brought in a ringer to implement the brewing operations. Scott Morrison, brewing consultant, has about a dozen awards from national and international beer competitions including the Great American Beer Festival and the World Beer Cup. Morrison trained the brewing staff and it shows.
The Scene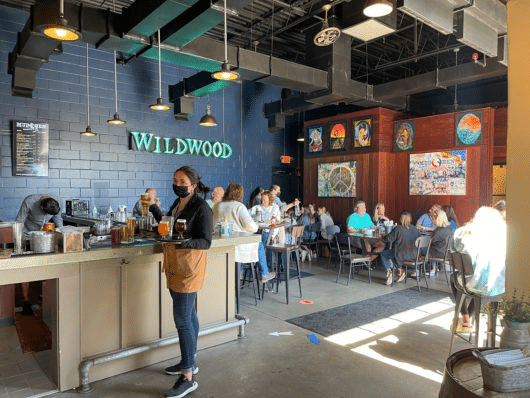 Mudhen roosts in a repurposed motorcycle shop and takes up an entire block. It's spacious and airy. There's plenty of bar seating and pub tables inside for ball-game viewing and bad weather. If you would rather take advantage of those sunny Wildwood summer days, you'll find plenty of outdoor seating in the biergarten, which lends a party atmosphere to MudHen's vibe. You can also check out the upstairs lounge.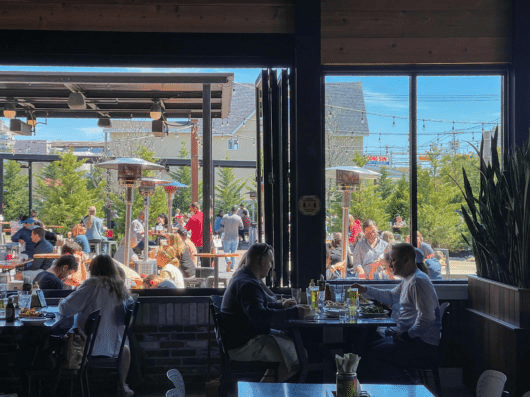 Our server was knowledgeable about the beer and friendly—despite my affinity for the Yankees. Brewmaster Tony Cunha said, "We encourage the staff through beer schools and weekly meeting to share what they know about our beer with their guests in hopes of spreading the love of the wonderful gift of beer." Believe me, that enthusiasm shows and it's refreshing. They care about the beer.
The Beer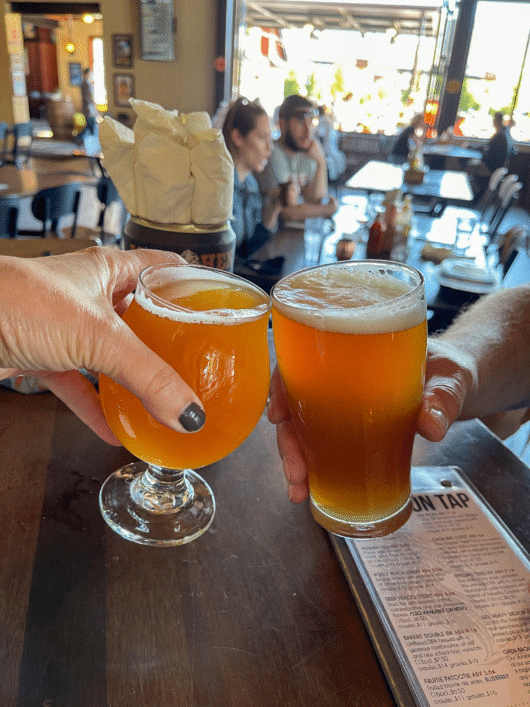 Although, as Cunha said, "Classic styles made true to form are an everyday focus," the beer program allows plenty of room for creativity. "Expanding the list with hoppy and hazy, or fruit-forward offerings have become an adventurously fun part of the job," he added.
They are capable of nailing a Pilsner and a Kölsch while also introducing Fruitie Patootie Strawberry Blonde ale in a gentle, thoughtful way. 1883 IPA is well balanced and dries out at the end. The Belgian Trippel, Cackling Coot, has the faintest bit of smokiness that made a nice twist to that classic style. The full range of styles and beers rotate constantly, so you'll definitely find something you like. Check out MudHen's burger and mac and cheese menus
The Vitals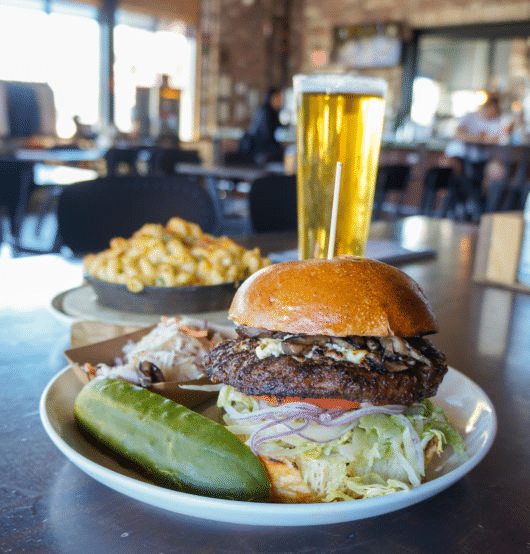 As a brew pub, Mudhen offers a full bar for your non-beer drinking buddies. I was there for the beer but the cocktail menu looks like a lot of fun, too. As for food, it's upscale pub grub. From the homemade beer chip nachos to simple Cape May Salts oysters, the appetizers alone are worth the trip. You also want to check out the burger and mac and cheese menus. I hope you're hungry!
Happenings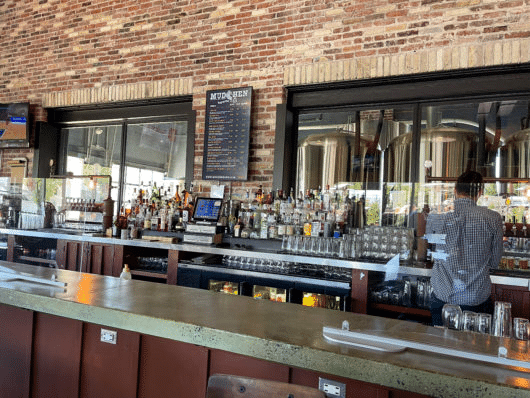 Events are also a big element of the culture at MudHen. This season they will be producing the 6th Annual Wildwood's Baseball on the Beach Tournament. If you want to see what baseball on the beach looks like, it's at the beach, between Rio Grande and Leaming Avenues (head toward the Convention Center in Wildwood). It takes place August 6-8 and August 13-15 and is for youth teams 9U to 13U. Of course, MudHen will be on hand as a food vendor. Sounds like fun, doesn't it?
The Future
Going forward, MudHen will continue to expand its beer repertoire. For the hazy fans, Wildwood Haze recently made its debut on the taps (Bobby Rydell fans will get the reference). Motueka and Cashmere hops combine for a juicy, cloudy New England IPA. Fruitie Patootie will rotate through flavors like tangerine and passionfruit. The recently acquired Wild Goose canning line will be clanking out the core brands: MudHen Pils, Holly Beach Wheat, 1883 IPA, as well as special brews like Wildwood Haze and the 4th of July Kitty Cats & Fireworks holiday beer.Hours: Sunday through Thursday: 11 a.m. to 10 p.m. Friday and Saturday: 11 a.m. to 11 p.m. 609-846-7918 ​ Indoor and outdoor dining available. Takeout and delivery available. Hours and menu are subject to change.