Ah, Wildwood! A place where memories are made, and adventures await at every corner. But among the myriad attractions in Wildwood, there's one that stands out like a beacon for both locals and tourists: MudHen Brewery. Let's dive into why fans are raving about this spot and why it's making waves in the brewery scene.
Attractions in Wildwood: More Than Just a Beach Town
When you think of Wildwood, the picture-perfect sandy beaches and thrilling carnival rides probably come to mind. But there's so much more to this vibrant destination. It's a melting pot of cultures, a place where history comes alive, and a haven for craft beer enthusiasts. Speaking of brews, let's delve into the local beer scene and uncover the not-so-secret gem that is the 'MudHen' in town. This beloved establishment perfectly captures the spirit of Wildwood, offering unique flavors and unforgettable experiences that truly showcase the essence of this captivating coastal city.
MudHen Brewery: A Fan-Favorite Attraction
MudHen Brewery isn't just another brewery; MudHen Brewpub is ranked #3 in the nation by USAToday Best of 2023 for 'Best Brew Pub in the United States'! Locals and fans alike know this is only a part of why MudHen is more then your average brewery, but a true must see destination in New Jersey. MudHen combines history, craftsmanship, and exceptional brews making it a landmark attraction in South Jersey.
Located in the heart of Wildwood, this hidden gem holds a significant place in the area's rich cultural heritage. With its meticulously crafted beers and inviting ambiance, MudHen Brewery has gained a reputation as one of the top attractions in town, drawing beer enthusiasts and history buffs alike. Whether you're savoring their award-winning creations or immersing yourself in the charm of the surroundings, a visit to MudHen Brewery is sure to be an unparalleled journey for your senses.
A Nod from Notable Websites
Two renowned websites have sung praises for MudHen Brewery: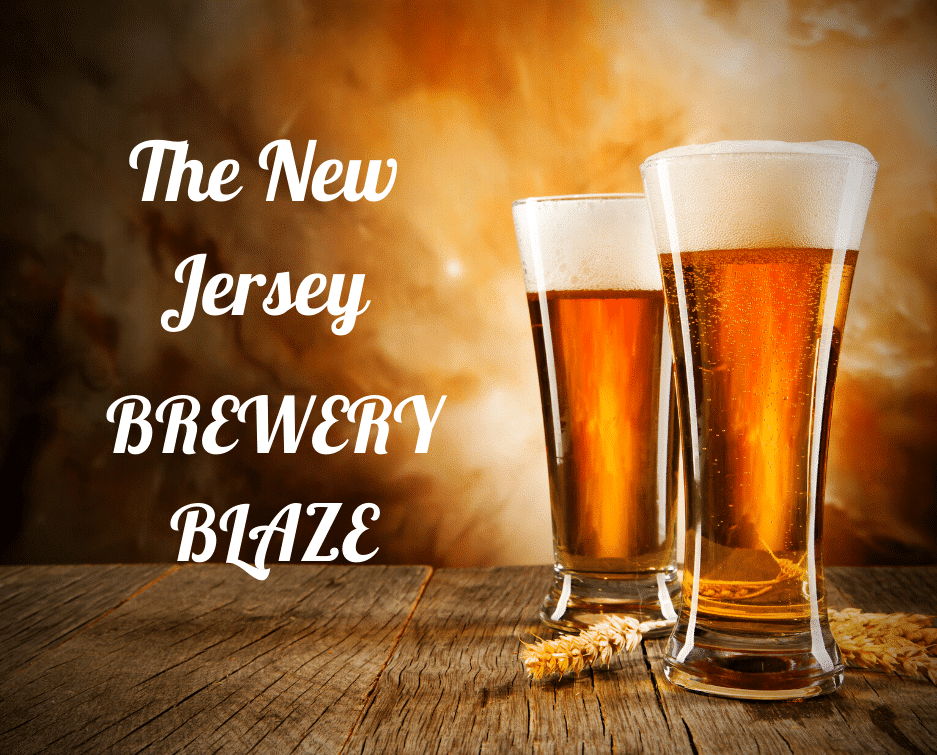 The New Jersey Brewery Blaze: This website brilliantly highlighted the fascinating historical significance behind the name 'MudHen'. It praised the brewery not only for its spacious ambiance, but also for its mouthwatering BBQ menu that tantalizes the taste buds. And let's not forget to mention the brewery's expansive selection of beers, offering an eclectic range of flavors to satisfy even the most discerning beer connoisseurs.
NJ.com: While the site primarily focuses on the outstanding attractions of Wildwood, it's worth noting that MudHen Brewery's well-established reputation precedes it. With its wide selection of craft brews, cozy ambiance, and friendly staff, MudHen Brewery has become a must-visit spot for anyone in the area looking to experience exceptional flavors and a unique dining experience. From brewing techniques passed down through generations to sourcing ingredients locally, MudHen Brewery takes pride in offering a truly unforgettable destination for beer enthusiasts and casual visitors alike.
Why Fans Can't Get Enough of MudHen Brewery
Did you know that the name 'MudHen' actually has historical roots dating back to the year 1883? It's quite fascinating to think about! The moniker itself is a clever nod to the trains that used to journey to the beautiful town of Wildwood, New Jersey. These trains had a tendency to become trapped in the treacherous and marshy lands of the area, earning them the endearing nickname 'MudHen'. Such a delightful coincidence to discover the origin of this unique name!
Certainly, the beers offered at this establishment are undeniably top-notch, but what sets it apart is the unique and inviting ambiance that envelops you as you walk through the door. Picture yourself immersed in the lively atmosphere, where talented musicians grace the stage with their captivating performances, creating an unforgettable experience for patrons. In addition to the exceptional live music, this place hosts a diverse range of engaging events that cater to various interests, ensuring there's always something exciting happening. Moreover, the sense of community here is palpable, as like-minded individuals come together to enjoy good company, laughter, and shared experiences. It's this collective energy and unwavering spirit that truly make this venue a standout among the rest.
Other Noteworthy Attractions in Wildwood
Beaches that stretch for miles
Thrilling amusement parks
Vibrant boardwalks with shops and eateries
FAQ About The Best Attractions in Wildwood
Wildwood is a treasure trove of attractions, but MudHen Brewery holds a special place in the hearts of many. Whether you're a beer aficionado or just looking for a cozy spot to unwind, MudHen Brewery promises an experience like no other. So, the next time you're pondering over which attractions in Wildwood to explore, you know where to start!