Another week gone, another week into winter here in the Wildwoods. And yet our small brewery is just chugging right along. Despite everything going on, we've managed to stay really busy. New canning line, distribution growth, and providing for our in-house pub needs on top of everything else. Never a dull day behind the scenes!
We made it through summer and most of fall, and we've already prepared our winter line-up. Currently on tap still is our fudge porter collab beer, The Beer That Built The House. Stop in to buy a pint and help Habitat for Humanity build a single-family home right here in Cape May County. We also just tapped holiday-delight Hero Boy. And now it's time for show-stealing Yellow Flashing Lights.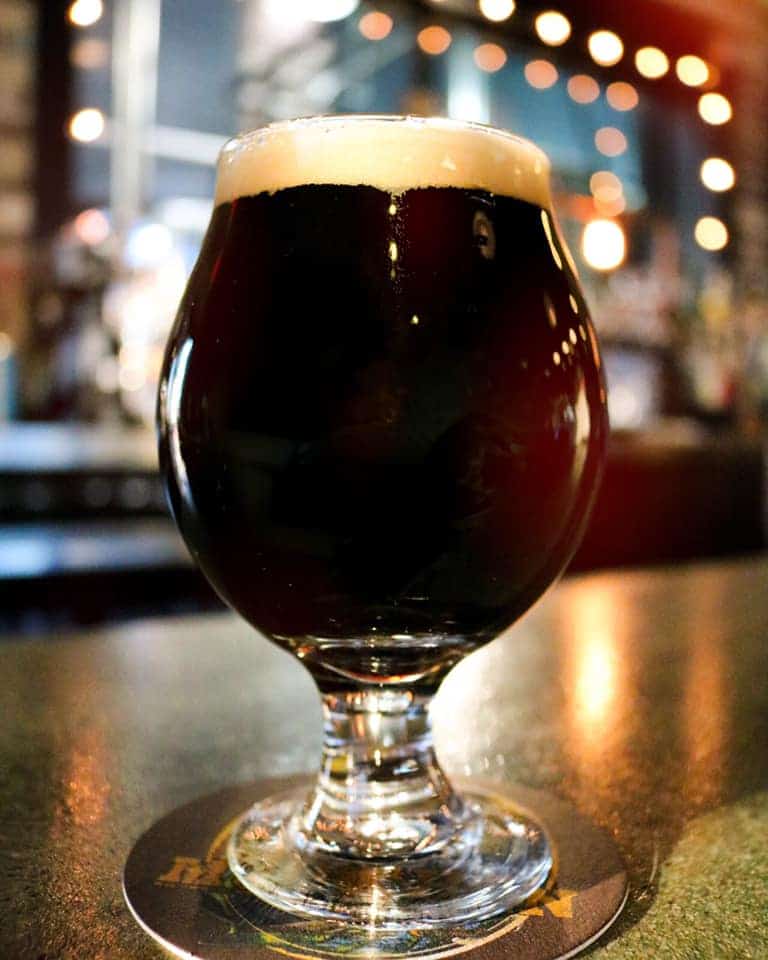 Simply gorgeous – our YFL is the perfect wintertime beer to enjoy on tap or out of a can
Available in cans just prior to Thanksgiving, the dining room tapping is set for Black Friday. So be sure to look for the yellow Hen in a store near you in early December. We'll have plenty on tap here in the pub, too, if that's more your style.
A robust, exquisite stout both on CO2 and NO2 (our Primary Cut version has a delightful spike of vanilla added), you really can't go wrong with our off-season tribute Yellow Flashing Lights. Come have a pint and make sure you say hello to Tony or myself if you see us.
Cheers!