The sun, the sand, and the sound of baseballs smacking into gloves—what more could you ask for? The 3rd Annual Wildwood Beach Baseball Tournament was nothing short of spectacular, providing not just sports but a whole range of wildwood kids cctivities. 
Let's dig into the nitty-gritty of this grand event that had everyone from toddlers to grandparents buzzing with excitement.
Wildwood Kids Activities: More Than Just Baseball
When you think of baseball, you might not immediately associate it with a beach setting. But that's exactly what makes this event so unique. With the help of DeBlasio and Associates and Gary Hans of Wildwood Public Works, the MudHen Events team transformed the sandy shores into a baseball haven.
Five baseball fields were meticulously crafted right on the beach down Rio Grande Avenue, adjacent to the convention center. It was a sight to behold and a testament to the ingenuity of the organizers.

The tournament was open to baseball teams of varying skill levels, ranging from ages 9U to 15U.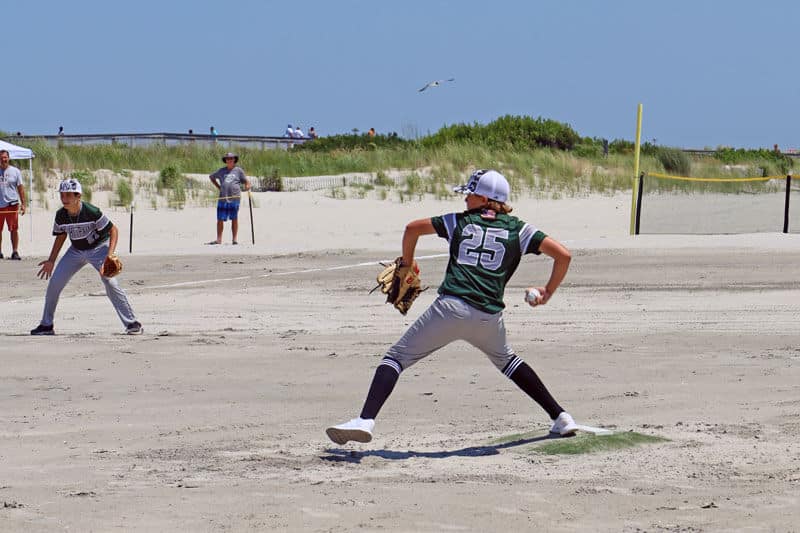 The Morey's Piers Connection
For the second year running, the event partnered with Morey's Piers. Each team received Ride & Slide wristbands, and friends & family got special discounts on passes for the entire weekend.
The fun wasn't confined to the sandy fields. The island showcased its diverse offerings, from piers and restaurants to other wildwood kids activities that make up America's favorite pastime.
The Champions of the Diamond
9U – Wayne Pal Wolfpack
10U – Montgomery Township Spartans
11U – West Chester Revolution
12U – Roxborough Rebels
13-15U – Reapers Baseball Club 
9U – SJ Titans
10U – Hatboro Hornets
11U – Young Guns
12U – Deck Dogs
13-15U – Reapers Baseball Club Special Forces
Looking Ahead: 2024 Dates